How Many Of These 3 Shocking
Chiropractic Mistakes Are You
Making Right Now?
This free report reveals the 3 worst career sabotaging mistakes
most chiropractors unknowingly make. Plus, a couple quick
solutions that could catapult your career.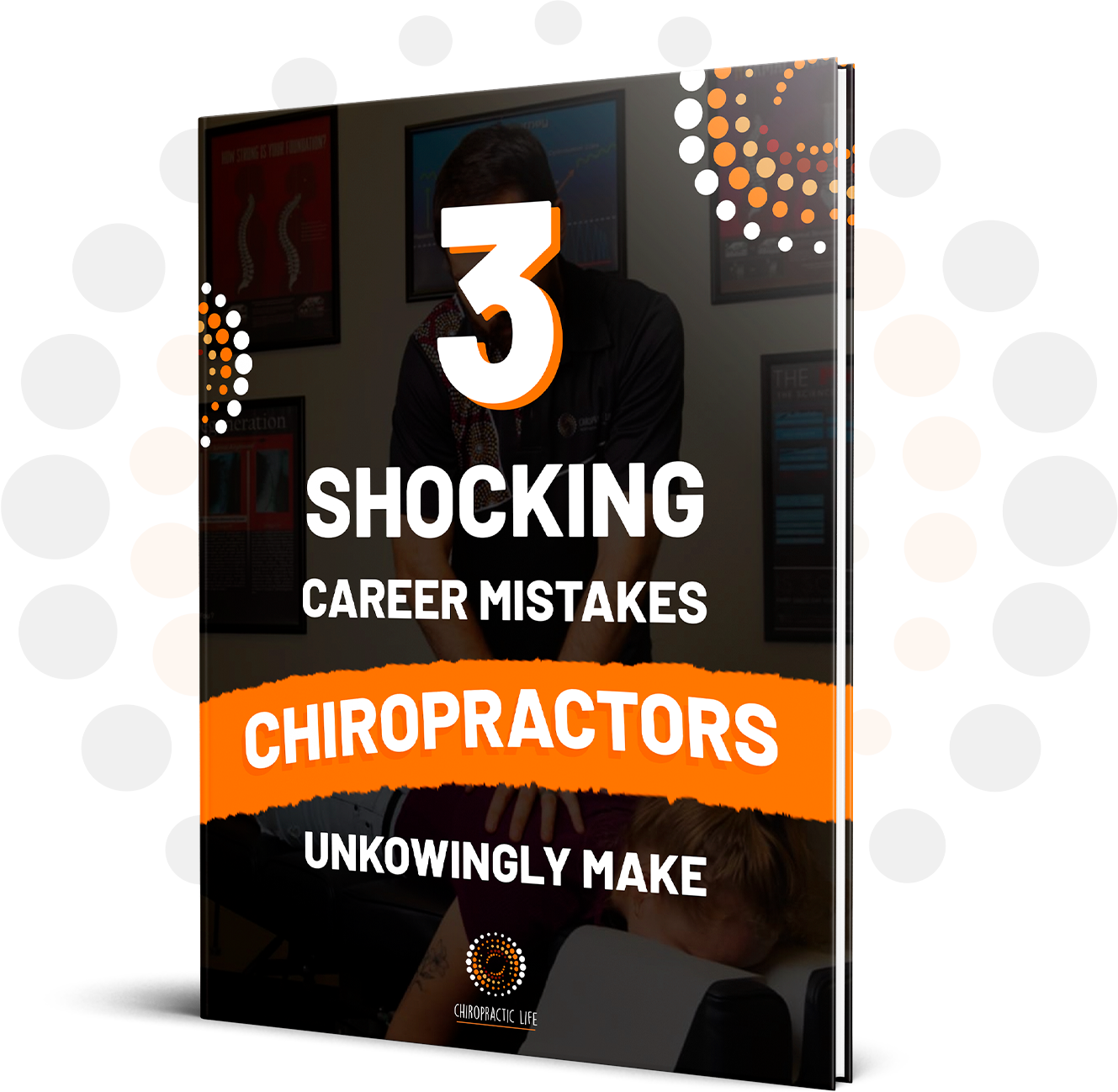 DOWNLOAD MY FREE REPORT NOW!
SECRETS TO SKYROCKET YOUR CHIRO CAREER



Here's Just A Fraction Of What You'll Discover Inside Your Free Report…
The #1 mistake newly graduated chiros make when selecting their first associate position (Hint: Do NOT accept the first offer!).
What will you do when something goes WRONG and you have no one to turn to? This tip reveals how to get FREE mentorship from Australia's top chiros when you need it most.
What NEVER to do if you want to be in the top 1% of high earning chiropractors in Australia (wallet saving advice for beginners and veterans).
Can patients tell you have no idea what you are doing? This simple fix will skyrocket your confidence when adjusting.
3 warnings signs you should NOT take a position at a certain practice (eliminate the risk of a toxic work life before it's too late)
If you are an experienced chiro… 2 easy ways to reignite your career and take home a bigger slice of the pie.
If you're a new chiro… how to jumpstart your career and land your dream job on the first try (with great pay, mentorship and opportunity)
3 unique (and subtle) ways to position yourself as the BEST chiropractor when applying for your dream job.
DOWNLOAD MY FREE REPORT NOW!
SECRETS TO SKYROCKET YOUR CHIRO CAREER
"The worst mistake I ever made as a Chiropractor was…"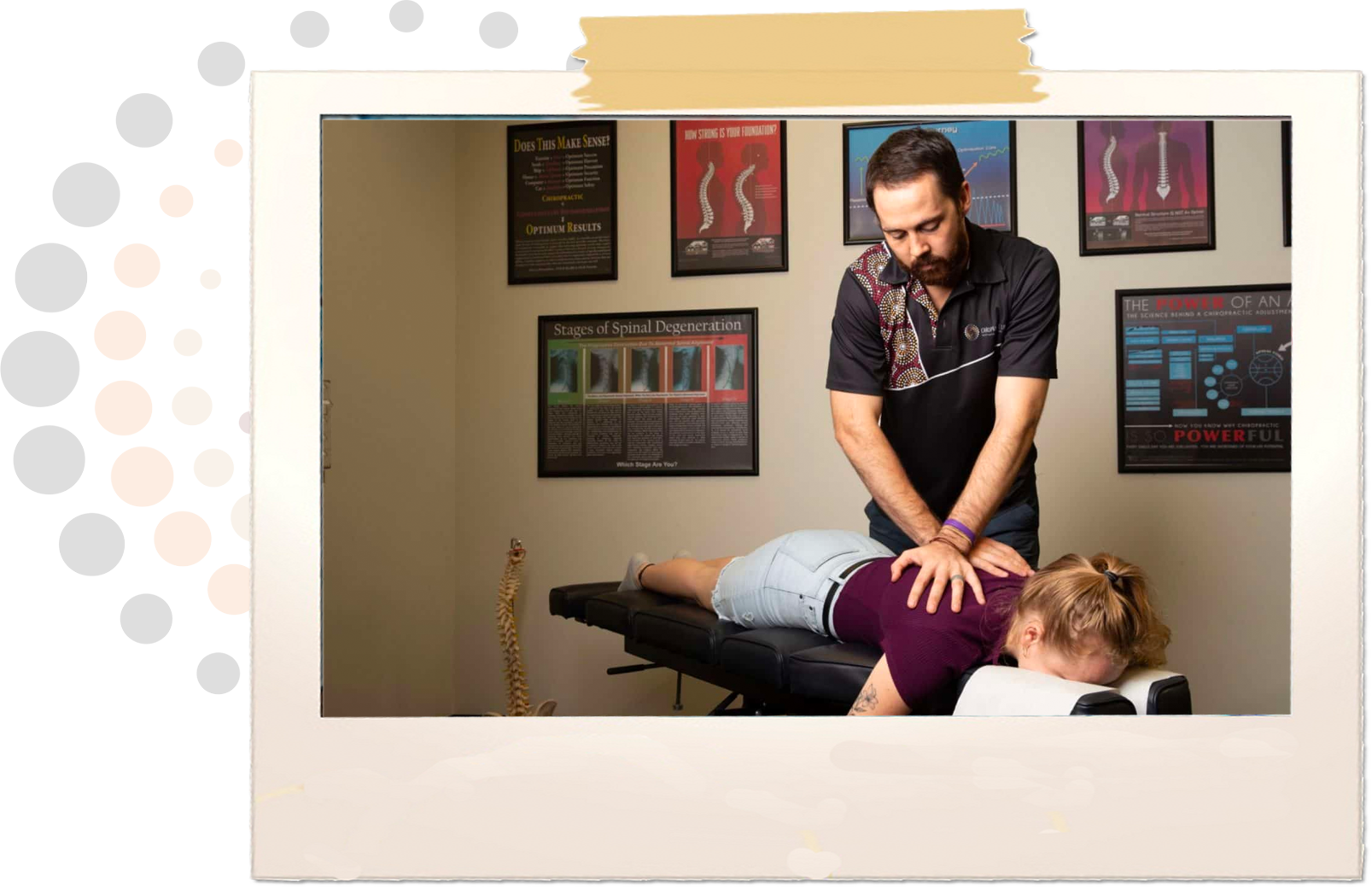 Hi, my name is Adam McKenzie. CEO and founder of Chiropractic Life. Author of this free report. And a proud donor to the Australian Chiropractic College (ACC).
Today, Chiropractic Life has over 34 industry leading practices all around Australia. However, 9 years ago when I first became a chiro… I made a lot of horrific mistakes.
Those easily avoidable mistakes, set me back YEARS in my career. Sadly, most chiros are still making these mistakes today.
Which is why I wrote this report, and I'd like you to have it free of charge. Because I want to give you the career catapulting shortcuts and early warning signs nobody gave me.
Leap out of bed everyday with confidence and sprint at full speed towards your full potential. As both a Chiropractor and a human being.
Download This Free Report Now Before This Page Comes Down For Good
Naturally, the secrets inside this guide could help you double, or even triple your salary. While also ensuring you are delivering amazing results for your patients.
We may choose to sell this report for $49.95 each next month. Therefore, to save yourself 50 buckaroos, download your free copy now. Don't miss out!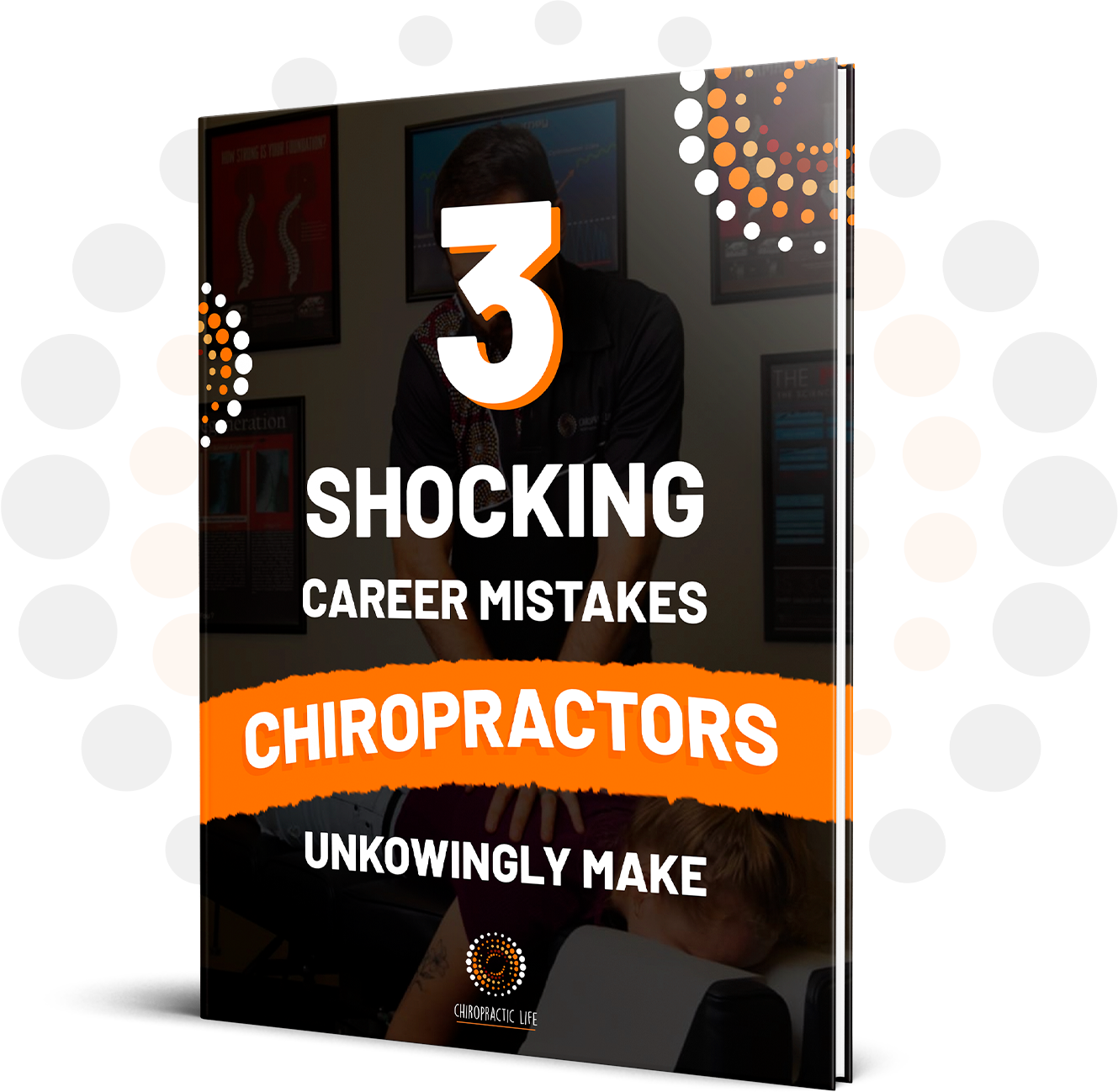 DOWNLOAD MY FREE REPORT NOW!
SECRETS TO SKYROCKET YOUR CHIRO CAREER