Do you want to know more about the Floatation Tank?
The tank is a large fibreglass capsule, approximately 1.5m high with a large, easy to open sliding door. Inside the tank is a 30cm deep, 25% epsom salt solution that is kept at a constant relaxed skin temperature of 36°C. The density of the solution ensures anyone can & will float effortlessly. The air in the tank is also maintained at skin temperature so your mind does not sense a difference between your body & the air or water surrounding it.
If you are someone who tends to feel the cold more than others – it's a good idea to let us know as we can increase the temperature in the tank & in the room.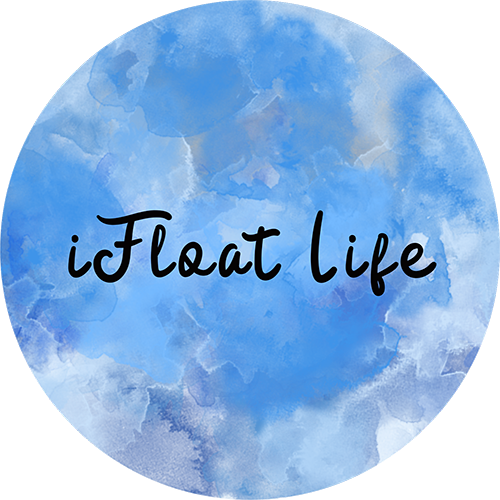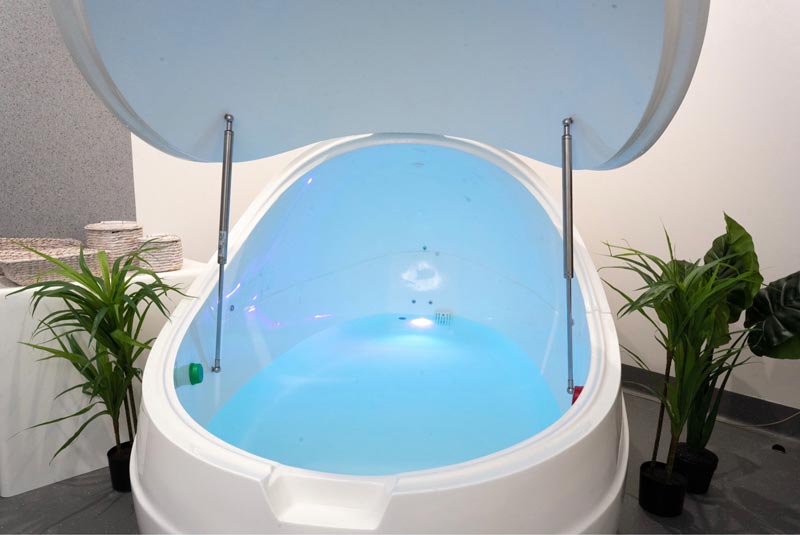 Do I have to close the lid?
You don't have to close the lid if you are claustrophobic or worried for any reason. If you leave the lid open, you may feel cooler with the door open, so please let us know if you think you will have the door open and we will monitor the room temperature accordingly.
Many people who are worried that they will feel claustrophobic find that once they are in the tank and see how much space there is and how easy the door is to open/close, they are not worried at all.
When you first get in we recommend you sit down and close and open the door a few times to see how easy it is to help you feel more comfortable.
Do I need to wear bathers?
No, you do not need to wear bathers as you will be floating in complete privacy, much as you would if you had a bath in your own home! We don't recommend wearing bathers or underwear as these can be uncomfortable and apply pressure to your skin which is detrimental to the tank concept of limiting your sensory.
distractions. However, if you are concerned then you are more than welcome to wear bathers inside the tank. Please be aware due to the high salt content your bathers could fade in colour.
What if I can't float or swim?
There is no need to be able to swim as the water is only 30cm deep. Anyone – even those people who say they are unable to float in pools or the ocean can float effortlessly in the tank due to the high concentration of salt & increased density of the water.
If you are afraid of water however it is worth mentioning this at your time of booking.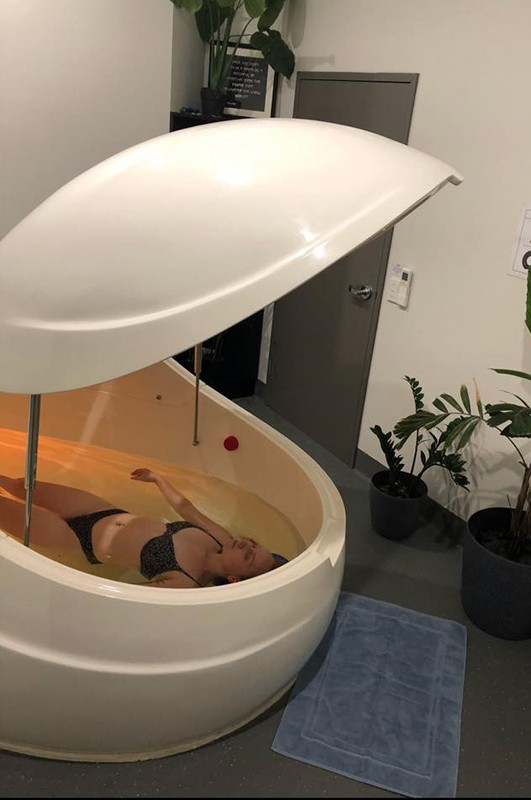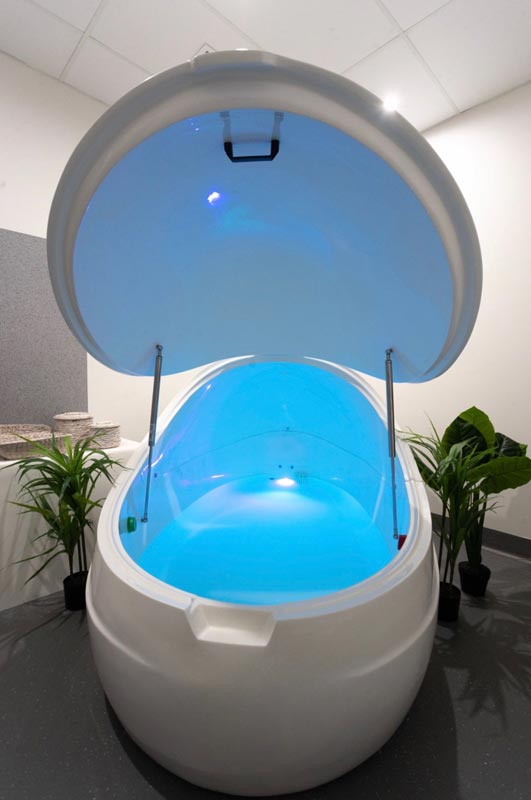 You only need to bring yourself! We provide earplugs, shampoo, conditioner and body lotions.
Is the water changed each time?
No, the solution is thoroughly filtered between each client for at least 30 minutes, much like a pool or spa would be filtered. The salt solution contains a large quantity of high quality epsom salts and it would not be viable/possible to change it each time. It is so heavily saturated that it takes a significant amount of time for the all the salt to absorb. Our water & salt are topped up daily as required. The entire solution is changed 3 – 4 times a year (much more frequently than most float centres).
We test and record the bromine, pH and alkalinity levels in the tank twice daily.
Is there anyone who shouldn't float?
Anyone suffering from the following conditions is advised not to float for their own safety as well as the safety of all staff unless a doctors certificate has been provided:
Epilepsy
Extreme low blood pressure
Cryptosporidium
Heart condition
Asthma
Allergies to salts, bromine, magnesium
Severe skin conditions (psoriasis, eczema)
Psychosis
Pregnancy
Mental illness
Any person with the following are unable to float until 14 days after symptoms are gone:
Contagious disease
Infectious skin conditions, including infected wounds / skin opening
Diarrhoea
Gastroenteritis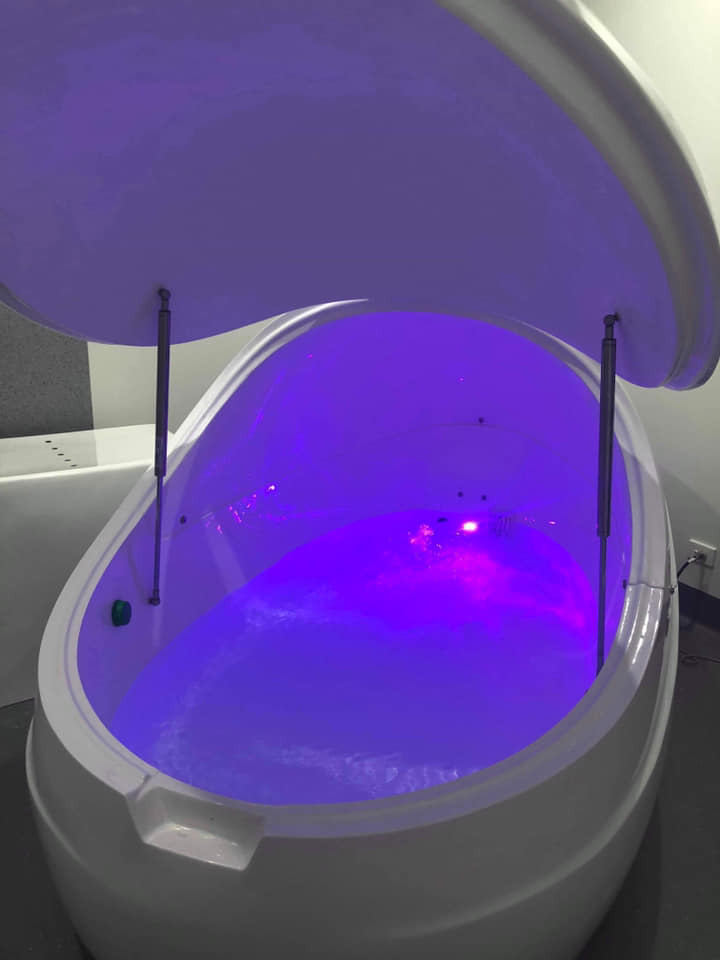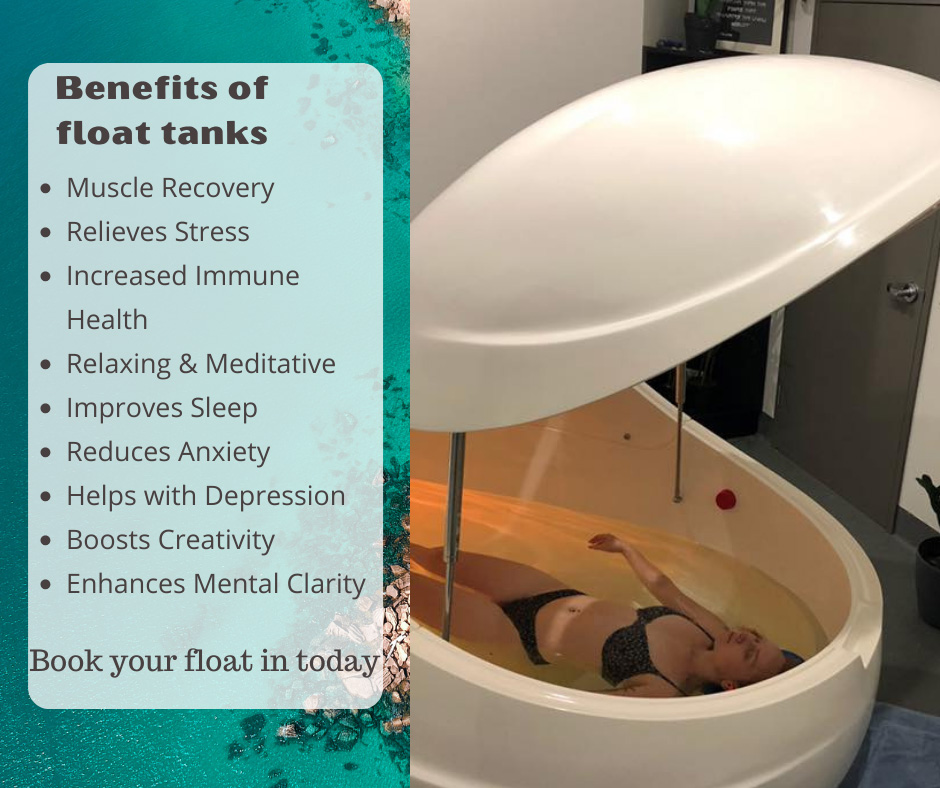 What if I have my period?
For hygiene reasons anyone who is menstruating we ask you not to float & reschedule your appointment for another time.
Can two people float together?
It is physically possible for two people to float together, but we do not permit more than one person in the tank at a time. Once you have floated you will realise that the experience is quite personal and worrying about disturbing someone else lying next to you really defeats the purpose of the experience.
If you are not enjoying your experience in the tank, then you can get out at any time. If you are at all concerned, then please let us know and we can discuss this with you and suggest alternatives (such as not closing the lid if you are claustrophobic).
How will I know when it's time to get out?
The floatation pod is fit with a voice that will notify you once your time is up. It will say 'Your float session is now over'.
How often should I float?
There are no rules as to how often you should float, however when you start floating, it is ideal if you are able to manage several floats within a fairly short time say one float per week or fortnight for 3-5 sessions. We know that this isn't always possible however & most people will find they feel real benefit from even just one float.
For long-term benefits, it is preferable to float regularly (monthly, fortnightly or weekly) to help maintain reduced stress levels, muscle tension & improve overall well-being rather than using it as a reactionary treatment when stress & tension levels are already high. The common-sense approach that prevention is better than cure also applies to floating.
Float Sessions and Packages Available
Allow approximately 1 hour for the whole experience.
Session Time: 45 Mins
1 x Single Chill Float Session (1 person) = $90
Please ask about our float packages and special offers!
You only need to bring yourself! We provide filtered, magnetised water and towels.
Some things you will need to know if this is your first float and reminders for our regulars.
Remember to move calmly, have an open mind and be mindful of salty fingers near your eyes.
We recommend that you float nude, however this is optional. Floating nude means you have complete sensory deprivation.
Keep hydrated throughout your day leading up to your float.
Ensure no chemicals are on your body before entering the pod. Ex. conditioner, oils, moisturisers, deodorants, perfumes etc.
Don't eat a big meal within an hour before your float.
Alcohol cannot be consumed during the day leading up to your float.
If you have had your hair dyed or used fake tan within the last week and women who are menstruating, you are unable to float at this time.
On the day… One of our amazing staff will take you through how to prepare yourself for the float. They will explain the correct and safest way to enter and exit the pod.
Please feel free to ask any questions about floating at this time. You will then be asked to shower, ensuring that you are 100% clean before entering the pod. Earplugs are provided for use during your session.
Coming Soon
– Maryborough
150-152 Bazaar Street, Maryborough QLD 4650