Visit Us
46 Vanderline Drive,
Wagaman NT 0810
Open Hours
MONDAY
8:00 AM – 11:00 AM
2:00 PM – 7:00 PM

SATURDAY
8:30 AM – 11:30 AM
TUESDAY
8:00 AM – 11:00 AM
2:00 PM – 7:00 PM
SUNDAY
Closed
WEDNESDAY
2:00 PM – 7:00 PM
THURSDAY
8:00 AM – 11:00 AM
2:00 PM – 7:00 PM
FRIDAY
2:00 PM – 7:00 PM
Open Hours
MONDAY
8:00 AM – 11:00 AM
2:00 PM – 7:00 PM
TUESDAY
8:00 AM – 11:00 AM
WEDNESDAY
2:00 PM – 7:00 PM
THURSDAY
8:00 AM – 11:00 AM
FRIDAY
2:00 PM – 7:00 PM
SATURDAY
8:30 AM – 11:30 AM
SUNDAY
Closed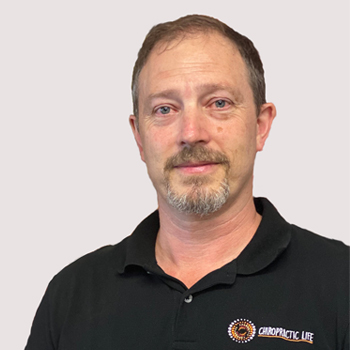 Dr. Marshal Montgomery
Chiropractor
Dr. Marshal Montgomery graduated from the Canadian Memorial Chiropractic College in 1996 and is approaching his 25th year in practice. He also has two qualifications in Chiropractic Paediatrics and uses a variety of Chiropractic Techniques to provide the best care possible.
Dr. Katrina Fleming McInnes
Chiropractor
Book your appointment online now!